1- Swiss Army Man

Description: Being stranded on a deserted island leaves young Hank (Paul Dano) bored, lonely and without hope. As a rope hangs around his neck, Hank prepares to end it all, until he suddenly spots a man (Daniel Radcliffe) laying by the shore. Unfortunately, he is dead and quite flatulent. Using the gassy body to his advantage, Hank miraculously makes it back to the mainland. However, he now finds himself lost in the wilderness, and dragging the talking corpse named Manny along for the adventure.

Why you should watch it: Commonly known for it's witty humour, this movie will make you laugh absurdly and bring tears to your eyes when you realize how much it represents in the world we are living in today. The directors have put an abundance of thoughts as to how they could get across such a message to the audience through this hilariously well put, dynamic making of a story.

2- About Time

Description When Tim Lake (Domhnall Gleeson) is 21, his father (Bill Nighy) tells him a secret: The men in their family can travel through time. Although he can't change history, Tim resolves to improve his life by getting a girlfriend. He meets Mary (Rachel McAdams), falls in love and finally wins her heart via time-travel and a little cunning. However, as his unusual life progresses, Tim finds that his special ability can't shield him and those he loves from the problems of ordinary life.

Why you should watch it: Definitely not your classic time travelling movie, filled with a bundle of sarcastic wits and an attempt from the characters to get the audience to fall in love with the story about a man who discovers the secret to living everyday life. It's a feel-good movie guaranteed to make you smile at how ridiculously dorky an average man can be, and how ridiculously loving a time traveller can learn to be.


3- The Edge Of Seventeen

Description: Everyone knows that growing up is hard, and life is no easier for high school junior Nadine (Hailee Steinfeld), who is already at peak awkwardness when her all-star older brother Darian (Blake Jenner) starts dating her best friend Krista (Haley Lu Richardson). All at once, Nadine feels more alone than ever, until an unexpected friendship with a thoughtful teen (Hayden Szeto) gives her a glimmer of hope that things just might not be so terrible after all.

Why you should watch it: This movie will take you through a twist and turn of teenage angst and how a change in one's perspective of who we really are meant to be, can deeply affect the people around them. Adult, teenager, child, everyone can relate to this movie, as it bluntly and honestly talks of the struggles of everyday life to the extent that you find yourself laughing.

4- The Mist

Description: After a powerful storm damages their Maine home, David Drayton (Thomas Jane) and his young son head into town to gather food and supplies. Soon afterward, a thick fog rolls in and engulfs the town, trapping the Draytons and others in the grocery store. Terror mounts as deadly creatures reveal themselves outside, but that may be nothing compared to the threat within, where a zealot (Marcia Gay Harden) calls for a sacrifice.

Why you should watch it: The thriller based off of Stephen King's book will not only keep you on the edge of your feet for the non-paranormal horror, but for the richness and well-developed plot story and the miserably unfortunate ending that will leave you with such an appreciation to how good this movie is.

5- The Lorax

Description: Twelve-year-old Ted (Zac Efron) lives in a place virtually devoid of nature; no flowers or trees grow in the town of Thneedville. Ted would very much like to win the heart of Audrey (Taylor Swift), the girl of his dreams, but to do this, he must find that which she most desires: a Truffula tree. To get it, Ted delves into the story of the Lorax (Danny DeVito), once the gruff guardian of the forest, and the Once-ler (Ed Helms), who let greed overtake his respect for nature.

Why you should watch it: Not in the mood for a comedy, or a thriller? That's quite alright, embrace the child in you! This movie will make you laugh at how dark and unsettling it truly is, and yet put into such a marvelously adorable figure. The Lorax shows the world in the most horrible way, and yet winning your heart with how hilariously loving it is.

6- Hacksaw Ridge

Description: The true story of Pfc. Desmond T. Doss (Andrew Garfield), who won the Congressional Medal of Honor despite refusing to bear arms during WWII on religious grounds. Doss was drafted and ostracized by fellow soldiers for his pacifist stance but went on to earn respect and adoration for his bravery, selflessness and compassion after he risked his life — without firing a shot — to save 75 men in the Battle of Okinawa.

Why you should watch it: Extremely original, with an authentic and creative screenplay, this movie will keep you at the edge of your seat, the heroic and blissful story that will make your heart go warm, with action scenes rich with drama and a visual display of pure good. Plus, who doesn't like Andrew Garfield?

7- Watchmen

Description: In an alternate 1985 America, costumed superheroes are part of everyday life. When one of his former comrades is murdered, masked vigilante Rorschach (Jackie Earle Haley) uncovers a plot to kill and discredit all past and present superheroes. As he reconnects with his retired associates, only one of which has true powers, Rorschach glimpses a far-reaching conspiracy involving their shared past and catastrophic consequences for the world's future.

Why you should watch it: This movie will take your brain out, flip it around, juggle it about and put it back in your head. This is the kind of movie you watch if you want to be blown away, as it's widely known for the ever-so-slight dark turning of events.

8- The Curious Case of Benjamin Button

Description: Born under unusual circumstances, Benjamin Button (Brad Pitt) springs into being as an elderly man in a New Orleans nursing home and ages in reverse. Twelve years after his birth, he meets Daisy, a child who flickers in and out of his life as she grows up to be a dancer (Cate Blanchett). Though he has all sorts of unusual adventures over the course of his life, it is his relationship with Daisy, and the hope that they will come together at the right time, that drives Benjamin forward.

Why you should watch it: With a lesson that will embed deeply into you, this frantically interesting story that you just can't stop watching once you've started. It has it's own sort of world, and the directors have put everything through new and different angles and perspectives, almost as if to keep you thinking. The performances are astonishingly played out, and takes you into a new world that you are yet to be part of.

9- Her

Description: A sensitive and soulful man earns a living by writing personal letters for other people. Left heartbroken after his marriage ends, Theodore (Joaquin Phoenix) becomes fascinated with a new operating system which reportedly develops into an intuitive and unique entity in its own right. He starts the program and meets "Samantha" (Scarlett Johansson), whose bright voice reveals a sensitive, playful personality. Though "friends" initially, the relationship soon deepens into love.

Why you should watch it: Taking a more calm, psychological angle of things, this brilliant film will take apart notions we perceive as humans and put it back together, thus creating a whole new perspective on idealistic topics, such as death and love as well as teaching the audience what it truly means to move on, miss, and love once again.

10- Casablanca

Description: Rick Blaine (Humphrey Bogart), who owns a nightclub in Casablanca, discovers his old flame Ilsa (Ingrid Bergman) is in town with her husband, Victor Laszlo (Paul Henreid). Laszlo is a famed rebel, and with Germans on his tail, Ilsa knows Rick can help them get out of the country.

Why you should watch it: Casablanca is probably one of Hollywood's most famous and well know classics of all time, and for good reason too.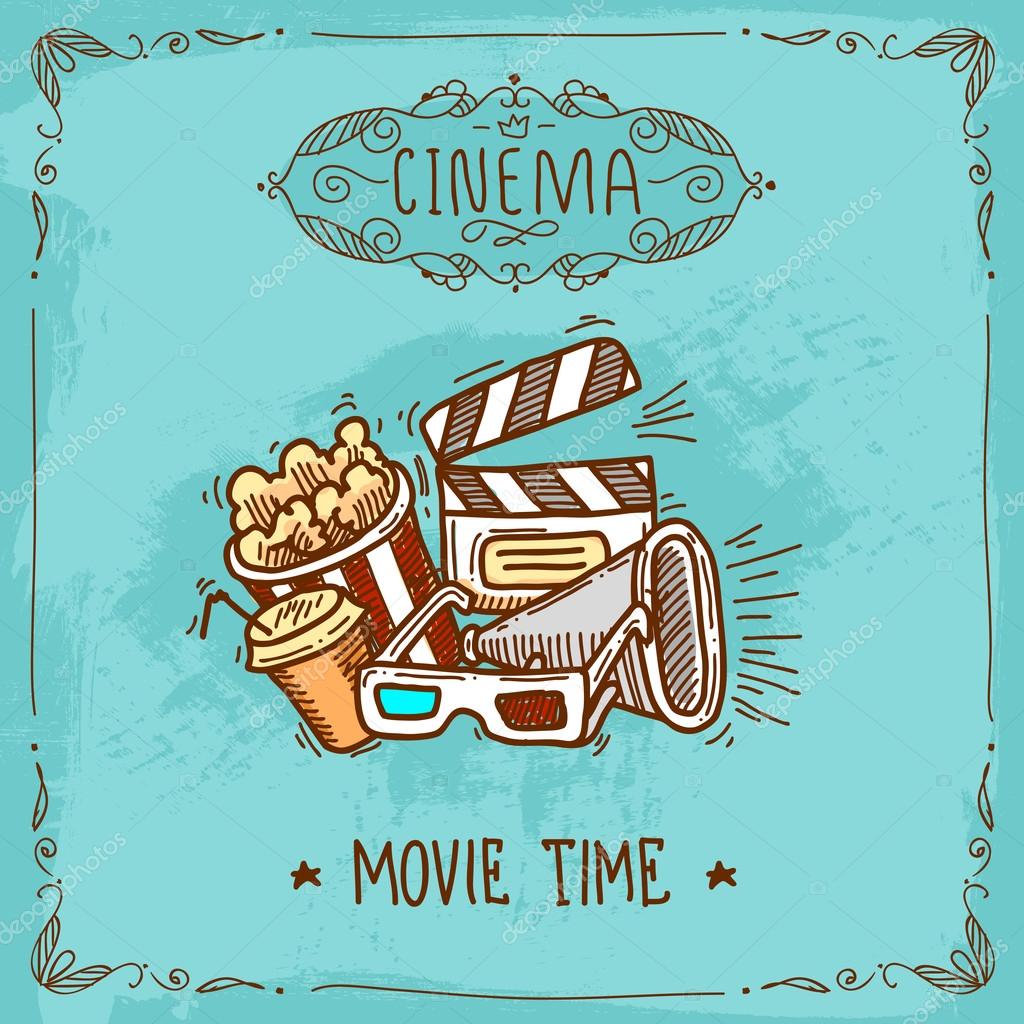 By Farah Bassyouni